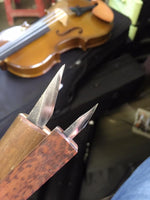 Restoration and Repair Services
Apart from retailing instruments and accessories. We are also providing professional restoration and repair services, to make your instruments sing with its utmost !
Genuine Strings Guaranteed !
According to one of the largest strings supplier in USA, half of major brand strings that people purchased in China are counterfeits. With almost-perfect packagings and presentation, it is difficult for most students and/or even teachers to differentiate the authenticity. In our store, our expertise will always keep your performance stay guarded and offer ONLY the genuine strings.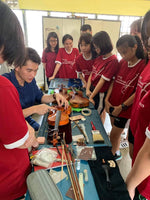 Training & Workshop Provided
Part of our vision, we continue to cooperate with music schools, retail shops and high schools to provide training and workshop related to basic instruments set-up, diagnosis and care. So if you're interested on our training programs please do not hesitate to contact us !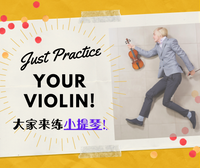 Event JUST PRACTICE YOUR VIOLIN!
Due to MCO for pandemic Covid-19, we understand there are profound influences on music-teaching environment, not only our weekly 1-to-1 teaching lessons are suspended, and there're many performances, instrumental competitions and music events are postponed.
In order to promote and motivate our routine practices, we decide to introduce our new project 【Just Practice Your Violin !】
No matter who you are : students or teachers, kids or adults … we welcome you to participate this event ! And we promise to give away gifts to everyone whoever participats the event!
Just take 3 simple steps :
Step 1) Just pick up your violin and record down your favourite playing piece, about 3-5 min.
Step 2) Go to our Facebook page : https://www.facebook.com/114672183235001/posts/240585490643669/
Or you may search our Facebook page @MelodiaViolin
Upload your clip, and wait for our person-in-charge to check through and approve your clip.
Do remember to like our page.
Step 3) Once we upload your video, you can ask your friends or family members to come and "like" it. You may share to your own page to invite your friends to like but do REMEMBER we only count the "LIKE" number based on the upload on our Page.
And we shall give away, for the top 3 highest number of LIKE, the following gifts :
Thomastik Dominant 135B Violin String Set Pirastro TONICA Violin String Set Thomastik ALPHAYUE Violin String Set
We are also having lots of other gifts to be given away
Including RM200 Discount Voucher for PEDI Case, RM200 Discount Voucher for MELODIA Violin, FREE Service for your violin's one-tuning/optimising by our specialists, Bernardel rosin, Pirastro SCHWARZ rosin, Pirastro Obligato rosin and many many more !
The event shall start today, that we will collect all videos uploaded and to approve them.
The acceptance of video loading shall be closed by 21st APR 2020.
And we shall release all the approved video by 21st APR for everyone to LIKE them , and it shall be closed by 28th APR.
All the results from each participants shall be announced with your reward before 1st MAY.